unox
Written by a a

Monday, 04 October 2010 17:32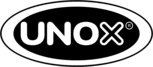 ---
Unox is a leading manufacturer of professional ovens, a dynamic and growing company since the year of its foundation in 1990. Today we are progressively becoming the benchmark in the industry because o
f ou
r
ability to combine quality, competitiveness and simplicity within every product and service we offer. Unox believes in innovation and interaction with our customers, and we undertake extensive research within the market
place to maintain a positive relationship and continued collaboration with them. The continued efforts in problem solving and technological innovation and the attention we give to all stakeholders, makes Unox the
ideal partner for
any company who wants to grow and develop in today's market.
Building on our brand is significant to us and for our customers, to implement the Continuous Improvement System and establish a stronger relationship with them. The campaign I & Unox is launched. I & Unox delivers the message that the cooking professional becomes the central character in our work and the Unox oven
is at their service, suited to every need. Our products are designed around the needs of those who will use them: Chefs, Pastry Chefs, Shop owners and other operators in related industries.
Last Updated ( Monday, 04 October 2010 17:35 )