Grind and prep your own way
What's your favourite? Create it with our food grinder stand mixer attachment. From pub-style burgers to falafel.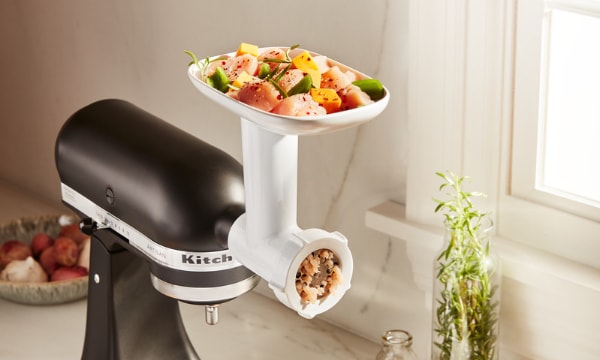 Mix up your ideas
Quickly mince, grate and grind any combination. Throw in herbs, spices or veggies and enjoy!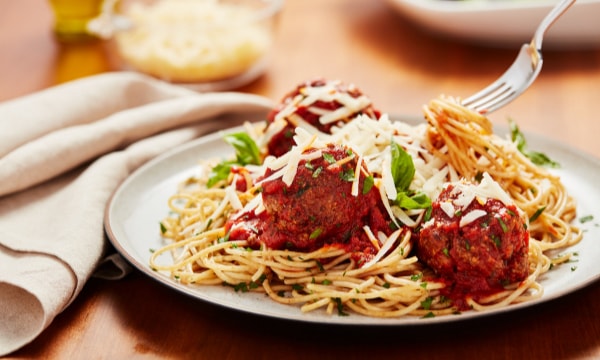 Control your ingredients
You're the chef. Know exactly what goes into the meatballs or salsa you make at home.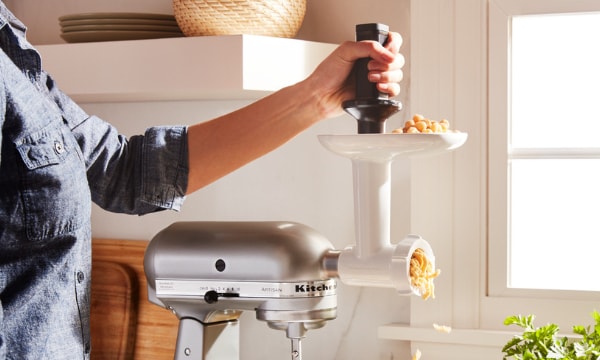 Safety first
Guide the ingredients towards the knife and grinding plate with the included food pusher. Simple.
.
Get a quality grind
You'll achieve just the texture you're looking for with this stand mixer attachment. Choose from the coarse (6mm) or fine (4.5mm) stainless steel plates for neat results.
.